My weakness come garden season every year! Knockout Roses. I went to Lowes yesterday and found a brand new Knockout Rose!! I've never seen this color before!
It's literally pink and pink/orange blooms. It's like a Peace rose in the sense that it has pink and another color faded and marbled into it. But where a Peace rose is pink and yellow, this is a deep pink and sherbet orange colored blooms. I've always loved orange colored roses mostly because there aren't many out there and to find one in the Knockout species! OMG! (geeking out right now) For anyone that doesn't know about Knockout roses, they are the most easy to keep, hugest, fullest, bushiest, disease resistant, hardy, rose bush out there. You know how you just have to have some sort of green thumb to be able to have nice roses? It takes some kind of touch by God, and you have to work them to death! And no matter what there's always some old woman living down the road somewhere that always has beautiful roses year round and you don't know why!. And every time you buy a rose bush you have it for a year and it's dead, or turns wild because the graft on it died out leaving basically the briar bush it was grown into. The leaves all fall off of it or turn yellow with black spots. Every time right? Not with the Knockout brand rose. It's some unique breed of rose that is a brand itself. They all come in these lime green pots with Knockout on the side. It has to say Knockout or it's not a Knockout rose. They bloom from spring til frost where other roses just bloom off and on during the year and late summer practically have quit for the year.. Knockout roses literally bloom til November or December depending on where you live. I'm in Va. The stay thick and full, but require pruning all the time just because they grow so fast and stay so full. And where most roses have a bloom here and a bloom there, the Knockout is basically a shrub rose and it's so covered in blooms they almost touch each other. I'll have to take some pictures of my Knockout roses this spring when they all start blooming. They're starting to get buds already. But anyway, The knockout up til recently only came in red, pink, double red, double pink, yellow (which is the only one I don't like because they are slower growers and just don't perform as well in the garden as the other colors. Although the yellow one is the only one that smells.) Knockout roses don't have a fragrance. So for those allergic to the smell of roses they're perfect. They also come in a light soft pink but that's a more rare color and I've only found it in one catalog online and between you and me, I don't think it's a legit Knockout. I think someone's misrepresenting there rose, but I wont name names. Anyway, There is now a CORAL Knockout Rose and it's available at Lowes. And I GOT ONE!!!!!!!! lol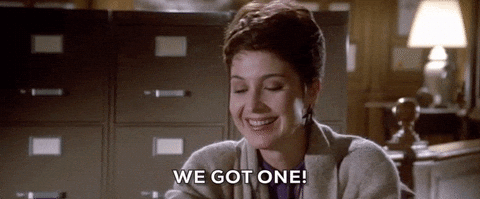 So here are a few pictures of it. The wind was blowing really bad today so some of the shots are a little blurry but you can see the orange in the blooms. I can't wait to get a couple more.